PHILOSOPHY
Over the years I have developed my own unique approach to photographing weddings. I believe it's an important part of my success. At the heart of my philosophy lies the notion that your experience with your photographer on the wedding day is of crucial importance, and will affect your perception of your wedding photographs as well as your memory of the day.
A FEW OF MY CORE PRINCIPLES:
Your wedding is not my photoshoot.
I believe that a wedding is not about a spectacle. It is not about orchestrating moments for the purpose of photographs. It is about being present and mindful, immersed in the emotions of your commitment, surrounded by your loved ones.
I am a quiet witness, not the director of your day. My gift is to be able to capture beauty in what is.
My couples think heirloom art photography is one of the highest priority for their day, and favor candid/authentic imagery over posed, formulaic wedding photography.
Simplicity is the highest form of elegance.

I often work on my own, dress like a guest, and keep my equipment to a minimum. The reason I work this way is to gain access. People open up only when they are able to relax and to trust. My main focus in the opening stages of a wedding day is to behave in a way that makes everybody comfortable and accept the presence of my camera.
I know when to be invisible and when to be in control.

The family formals session is the part of the day where I will be more assertive to make sure everything flows smoothly. I will also guide you gently towards good light during the couple portraits session.
Trust & vulnerability

Inviting a stranger to photograph you during these vulnerable moments requires a leap of faith. Your trust will create a special bond as we'll go through a unique experience together and create the kind of images that will have the magical power of bringing you back to the emotions of your wedding day.

These images will be passed down in your family and become part of your legacy. This idea remains on my mind throughout your wedding day and later on in the editing room.
MICHAEL & RACHEL - NEW YORK
"We fell in love in New York City and have lived in several major cities of the East Coast for the past six years. Rachel works in public health and Michael is a Vitreoretinal surgeon. Our goal was for a simple outdoor wedding with a touch of elegance and a lot of personalization throughout the night.
Fabrice was perfect.
From the second he arrived, at the height of the pre-wedding chaos, his immediate calming influence put everyone at ease. He was able to capture the true essence of our emotions that day, and the love that filled the air the entire night. It is clear that he feels connected to each of the couples he works with, so he is emotionally invested in working to find the perfect shot. Without a doubt, he was one of the absolute highlights of our entire wedding experience, and we will always be so very grateful."
LAUREN & JAMIE - NEW YORK
"I am not sure if it's even possible for me to say enough about how incredible Fabrice is. From the moment my husband and I saw his photography we knew he was exactly what we wanted for our wedding day. Fabrice has an incredible eye for the candid. He is charismatic and has such a calming presence. Every one who sees our photos rants and raves about the fine art quality and beauty of our photos. Cannot imagine having chosen anyone else to document such a magical day!"
ERIN & MATT - AUSTIN, TX
"What struck us about Fabrice's portfolio was the gorgeous light, the attention to place, and the candid shots of family that run throughout his work. More than a photographer, Fabrice is a thoughtful, helpful, and stylish guest. He's able to anticipate the inherent spontaneity of a wedding, to capture planned and unplanned moments of the day. He does so easily and with just enough panache to make it feel special, but not staged. It's easy to see that Fabrice enjoys capturing the organic fun and intimacy of a family gathering."
Matt and Erin live in Austin, Texas. Matt is a writer/director who can regularly be found at the cinema. Erin is a designer who can regularly be found on the pickle-ball court.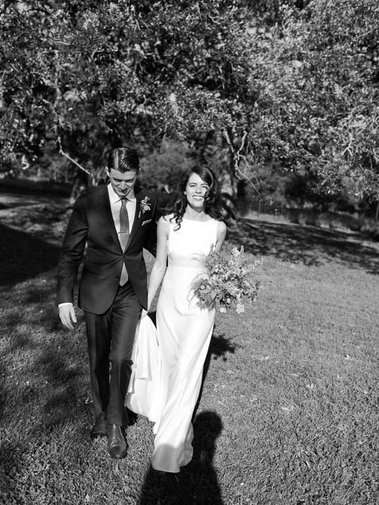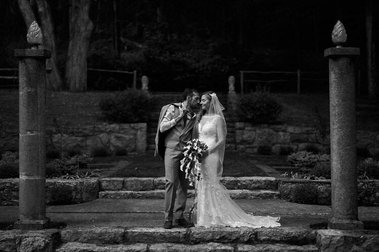 SHAWNA & GODWIN - NEW YORK

"We both were not looking for traditionally staged photos. What we really wanted in our wedding photographer was someone to capture the actual, the realness, the pure essence, the energy, the smiles, the crazy, the sentiment, the hidden moments, the little details, and all the fun. He captured every moment so effortlessly and with such charisma. As an artist myself I am very particular about quality and style. I wanted an artist, a true artist and Fabrice is just that. We are beyond pleased with his work and now have a lovely collection of photos from our day. Amongst being an incredibly talented person, he was a pleasure to work with: so friendly, flexible, and cool. "